Hmmm! We thought we were celebrating but…whilst all of us who wrote, shared and spoke out against the sewage scandal have had an effect, we aren't there yet… Flooded with negative press, irate public, powerful memes and fantastic pressure from social media, the government have SEMI-capitulated in an attempt to arrest the political and public sh*tstorm. NOW we have to hold their feet to the fire on implementation because the devil will be in the detail, and we know how good this lot are at words but not deeds…
The outpouring of filth from the water companies' pipes and the government benches has been countered by an outpouring of creativity on social media. Here are some of the best puns, memes and posts. Apologies that this is all rather partisan BUT the fact is they messed up and they got punished for it.
Poem by Pam Ayres: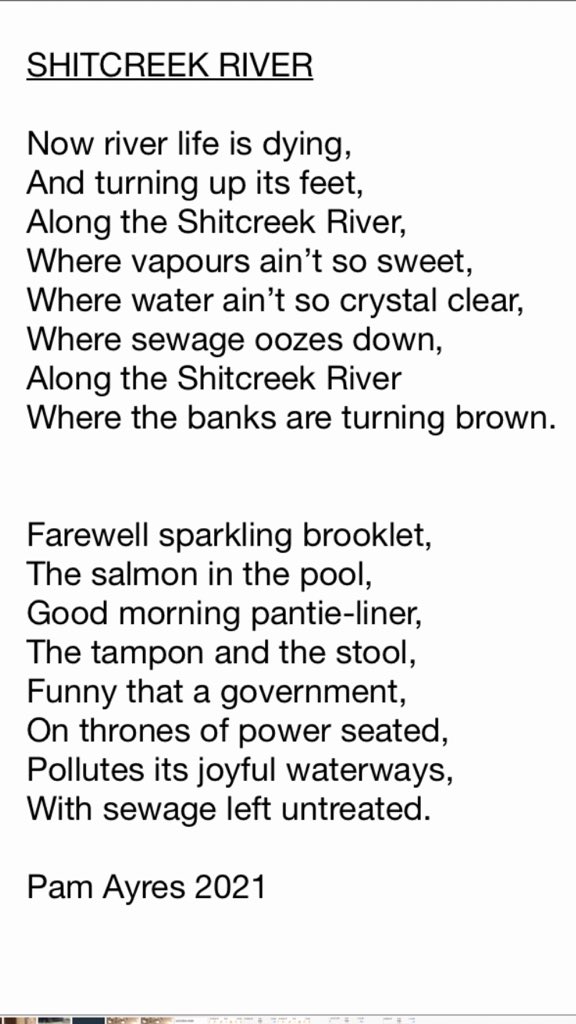 Originally tweeted by Pam Ayres MBE (@PamAyres) on 26/10/2021.
#TurdWorldCountry
#StoolBritannia
---